If you are staying in The House or The Sechoir, you can borrow pads free of charge (maximum one pad per person).
Note that pads must be reserved in advance of your arrival, otherwise borrowing them will be subject to availability.
–
If you are not staying with us, the rental price for a pad is 7€ per day or 35€ per week. Rental prices for longer periods are available on request.
A deposit of 100€ per pad or an ID is required. A selection of ATMs can be found in Milly-la-Forêt and Malesherbes
You may rent as many pads as you like, subject to availability.
–
The collection and return of pads is strictly by appointment between 9h-12h and 17h-20h.
We like to climb too, so please don't just turn up and expect us to be here!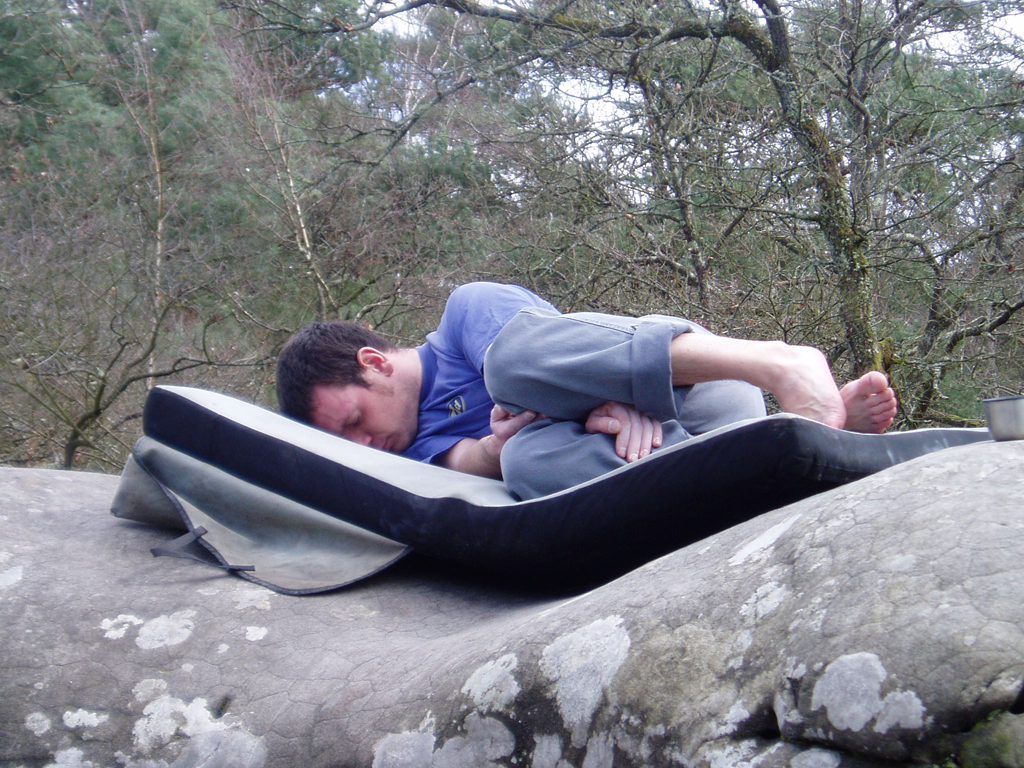 We have Organic Climbing pads. The Simple Pad (36″x48″x4″) is the go-to option for boulderers looking for the highest quality foam and fabrics. This elegant pad closes securely via 4 simple metal buckle closures along the outside of the pad (3 along the height and 1 on the bottom).
The Simple Pad features a 1050d ballistics shell, 1000d pad top, 3 convenient grab handles, hybrid hinge, beefy adjustable shoulder straps, sternum stabilizer, and hip belt for easy and comfortable carrying.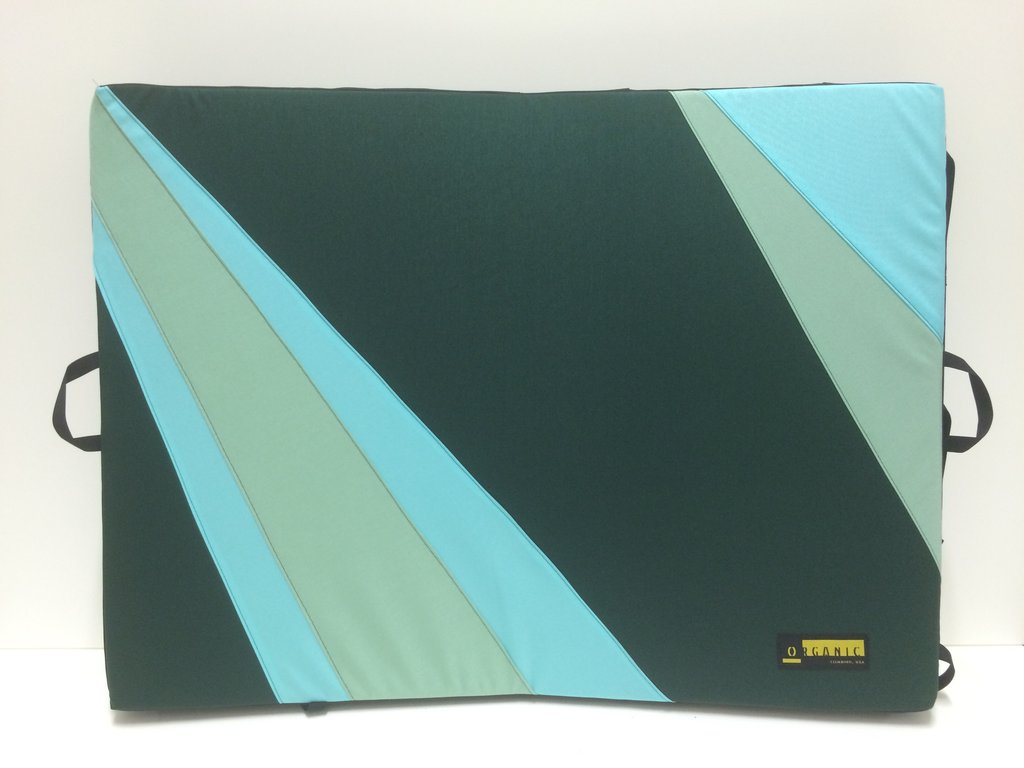 Keep your climbing shoes and pad clean.
When you use our pads, we also provide small coconut hair mats, subject to availability, to stand on and help you clean your shoes.
Please respect the rock, and never start to climb with any sand or dirt on the soles of your shoes.
…and don't forget to clean the rock of chalk when you leave.